We Provide the Best Sprinkler Installation in Aurora
Having a quality sprinkler system is key to the care and maintenance of a beautiful lawn, no matter how large or small, but sprinkler installation can be complicated, and that"s where we"ve got you covered.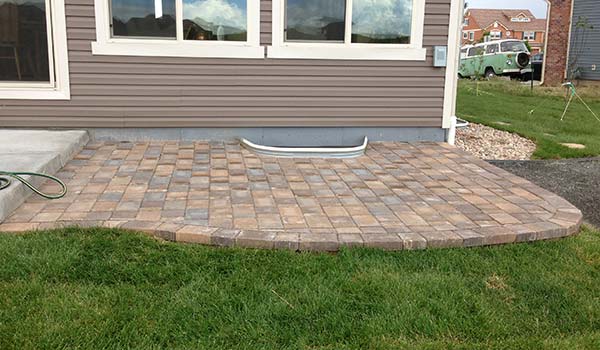 Hiring a professional sprinkler installation ensures that all aspects of your sprinkler installation are done correctly from burying pipes, to hooking the system up to a pump, to ensuring that the system is free of leaks. This is something that Water Solutions Company can expertly handle through years of experience and training, taking out the worry, frustration, and potential damage that doing it yourself or leaving sprinkler installation to an amateur service can cause.
What we include in our installation service
We always include the following services in a standard sprinkler installation:
Evaluation of where on the property is the best places to bury pipes"" Most yards are not perfectly flat and open which means that burying pipes takes special consideration. We make sure to completely evaluate your property to determine which areas may needs special pumps or other special requirements during installation.
Preference of sprinkler system hardware"" We want to make sure your needs and interests are met. Many sprinkler companies have their own preferences in types of hardware and equipment they like to work with, but we make sure to give you a choice if you have a hardware preference as well.
Estimates and instruction on sprinkler maintenance"" Sprinkler systems require care and maintenance to function properly, and we want to make sure you get the most out of your system for the longest amount of time. We make sure to give you estimates and tips on how to care for your system, when to schedule sprinkler blowouts, and what other routines services you might need to avoid costly repairs and keep your system running smoothly.
Why Hiring Water Solutions Sprinkler Service is the Right Decision for You
We at Water Solutions Company have been installing sprinkler systems in Aurora for over a two decades, so we understand what it takes to install and maintain a sprinkler system for your Aurora sprinkler needs. Our professional sprinkler installation and maintenance services ensures quality installation so that you can have a system that functions better and longer without as many costly repairs.
Hiring Water Solutions Company for your sprinkler installation means that you will never have to worry about:
Crushed or ruined pipes during the burying process
Damage to other part of your property by sprinkler installation
An installed sprinkler system that fails to deliver an optimal amount of water to gardens and lawns
Unanswered questions and ignored phone calls when you need advice about your sprinkler system
Call us today for an estimate for sprinkler installation and other sprinkler or irrigation services in the Aurora and Denver Metro areas.
---