Get the Best Aurora Landscaping Company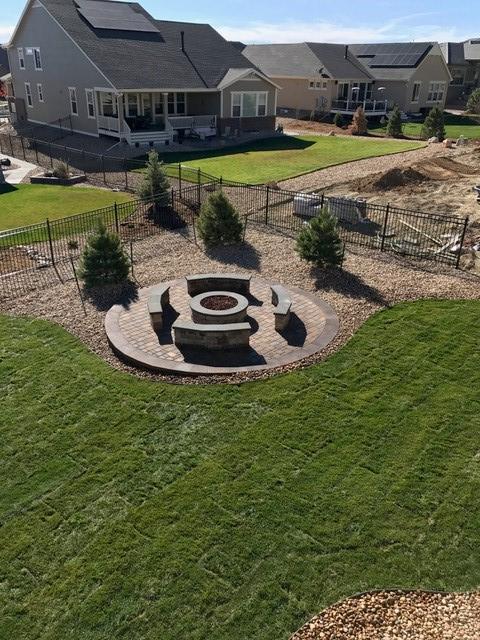 We live in one of the most beautiful cities in the state, so of course you would want to create a yard that is landscaped to perfectly enhance and welcome that beauty in your own space.
To do so, you need to find a highly qualified landscaping company in Aurora that understands these needs and has the skills and expertise to create the lawn of your dreams, understanding which trees and plants thrive well in this environment and keeping in mind the type of wildlife each types of plant attracts.
Aurora Landscaping Standard Service Features
We do more than simply arrange plants in your yard. Water Solutions Company is a landscaping company that sees the bigger picture and creates a landscaping while thinking of all aspects of your lawn:
Creating an attractive yard with a low level of maintenance "" Obviously you want a beautiful yard, that"s why you"ve come to a professional landscaping company, but many people don"t understand the level of maintenance require to maintained a beautifully landscaped yard. We keep the big picture in mind and work with the level of care you are comfortable giving your new yard and make sure you have the information you need to do it.
The versatility of changing your yard with annual flowers or other features for a different look each year "" You are investing in a more beautiful yard, but that doesn"t mean you are stuck with the same view year after year. We can help you create a landscape that leaves room for change and variability to keep it constantly feeling fresh and new.
Creating a yard that puts you in harmony with wildlife "" Many different flowers and scrubs attract various songbirds and other wildlife that can enhance your landscape. We help you choose aspects of a landscape that will attract your favorite creatures or avoid ones that attract unwanted ones.
Insight for future landscape growth such as where to place ponds or gazebos "" We understand that creating the perfect yard takes time and you may not be ready for some features now, but we can give you insight of where might be good locations for them in the future.
Why Water Solutions Sprinkler Company for Your Landscaping Needs?
We do our best to keep up with contemporary landscaping trends and design so that we can give you the best landscaping service possible.
Highly qualified landscapers that work with the unique features of your yard
Access to all the best plants, trees, and yard supplies
Constant availability to answer your landscaping questions
If you want award winning, cost effective landscaping Aurora services, please give us a call today to get an estimate!
---
Aurora Sprinkler Repair Aurora Sprinkler Installation Sprinkler Blowouts & Winterization