The Best Sprinkler Installation in Denver
Your sprinkler system should work effectively to provide you with a beautiful lawn for years to come, and in order for that to happen, a quality sprinkler installation is essential.
When it comes to burying the pipes, hooking up the system to a pump, and of course ensuring the system functions properly without leaks or inadequate pressure, hiring a professional Denver sprinkler installation service is one of the best choices you can make for your yard.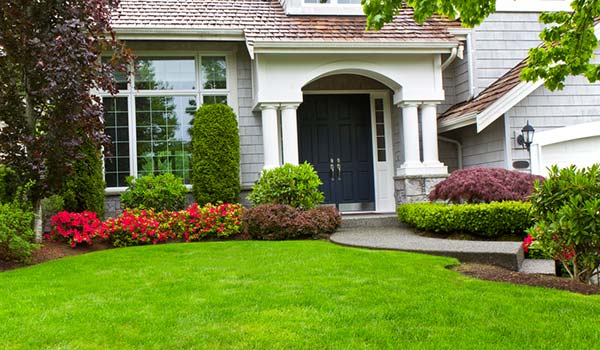 Not only will professional installation leave you free of headaches and frustration, but it can give you the peace of mind knowing that future repairs and maintenance will be minimal.
How Our Professional Sprinkler Service Works
Equipment– We are equipped with the best tools and supplies for installing your Denver sprinkler system and even have several different options for equipment hardware based on your interests and preferences.
Evaluation– We make sure to do a full evaluation of your property before we start to determine where are the best locations to bury the sprinkler pipes avoiding potentially troublesome areas and considering special equipment that might be needed. We know that not all Denver yards are the same, so we make sure our sprinkler installation works best for your property.
Considering Your Future Sprinkler Needs– Not only do we make sure to give you a quality sprinkler installation, but we give you the information and resources you need to plan future maintenance, such as sprinkler blowouts, to keep your system running smoothly far into the future. We want to make sure you are left with a system that you are satisfied with and that we help do everything we can to protect you against future costly repairs due to cracked pipes or poorly maintained pumps.
Why Water Solutions Is Best for Your Denver Sprinkler Installation
We have over two decades of experience installing and servicing sprinkler systems in the Denver Metro Area, so we know what it takes to provide you with a sprinkler system you will be truly happy with.
We will provide you with a sprinkler installation service that is efficient, does not damage your property, and provides you with an effective sprinkler system you can be happy with for many years to come. We are also happy to provide you with routine maintenance services to keep your sprinkler system in top shape so that you can get the most out of your system.
Give us a call today for an estimate for your Denver sprinkler installation and other Denver sprinkler services.
Find the perfect Denver Sprinkler solution in Denver with Water Solutions Company.
---
Denver Sprinkler Repair Sprinklers Denver Sprinkler Blowouts & Winterization Lawn Sprinkler Systems Denver Sprinkler Systems Denver Landscaping